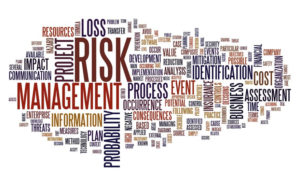 Based on civil engineering, soil engineering and so on, the staff in this field conduct education and research related to risk management and technology for realizing environmentally sustainable development.
---
Chikaraishi's Lab (Infrastructure Planning and Urban Risk Management Laboratory)
The Infrastructure and Risk Management Laboratory deals with analysis, modelling, and evaluation of various risks related to environmental issues, population decline, natural disasters, accidents, and poverty, etc. for the development of sustainable infrastructure systems in both developed and developing countries. "Fundamentals of Survey Methodology" and "Risk Management Technology" are major lectures given by this lab.
Lee's Lab (Coastal Hazards and Energy System Science Laboratory: CHESS)
CHESS Lab researches are focusing on the understanding of the physical processes and the interactions of elements such as atmosphere, wave, ocean, and so on in natural hazards and coastal disasters, and further on evaluating and predicting those hazards and disasters, by using numerical models for atmosphere, waves, and ocean. We are also interested in the potential impacts of long-term variability of disaster forcing such as typhoons activity and sea-level rise on the coastal environment. We are also carrying out studies on assessment of renewable energy resources and estimation of future changes of the resources by regional climate modelling for sustainable energy supply strategies in developing Asian regions. "Energy Science and Technology" is the major education subject provided by this lab.
○Staff URL
○Lab HP
○Profile of Researcher
---
[in Japanses]
「リスク管理技術分野」
土木工学、地盤工学などの専門分野を基盤に、リスク管理の視点から環境的に持続可能な発展を実現するための各種技術に関する研究を行います。
力石・研究室(社会基盤計画と都市リスク管理研究室)
当研究室では、先進国及び途上国における持続可能な社会基盤システムの運用・設計を念頭に、環境問題、少子高齢化、自然災害、交通事故、貧困をはじめとする様々な社会/経済/環境リスクを分野横断的に扱う方法論の開発や関連政策の評価を行っています。そして、「調査方法論基礎」や「リスク管理技術」などの教育科目を提供しています。
李・研究室(沿岸災害・エネルギー技術研究室)
本研究室では、大気‧波浪‧海洋の数値モデルを用い、沿岸域における災害の物理過程と要素間(大気‧波浪‧海洋など)の相互作用の理解、再現、予測に重点を当てています。また、地球温暖化に伴う台風活動の変化、海面上昇などのような長期的な災害環境の変化が沿岸域にもたらす影響の評価についても研究を進めています。 また、アジア発展途上地域における持続可能なエネルギー供給戦略のため、地域気候モデリングによる再生可能エネルギー資源の評価と資源の将来変化の推定に関する研究を行っています。そして、「エネルギー技術論」などの教育科目を提供しています。