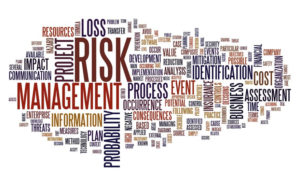 Based on civil engineering, soil engineering and so on, the staff in this field conduct education and research related to risk management and technology for realizing environmentally sustainable development.
---
Chikaraishi's Lab (Infrastructure Planning and Urban Risk Management Laboratory)
The Infrastructure and Risk Management Laboratory deals with analysis, modeling, and evaluation of various risks related to environmental issues, population decline, natural disasters, accidents, and poverty, etc. for the development of sustainable infrastructure systems in both developed and developing countries. "Fundamentals of Survey Methodology" and "Risk Management Technology" are major lectures given by this lab.
○Lab HP
○Profile of Researcher
Yamamoto's Lab (Geo-Disaster Prevention Engineering Laboratory)
There are various types of ground disasters such as landslide, slope failure, settlements, side flow and so on due to earthquake or heavy rain. The main research subject of this lab is the incidence mechanisms of ground disasters for developing disaster prevention and countermeasure construction methods. Accordingly, research topics related to basic Geotechnique, Soil mechanics, Foundation engineering, Failure mechanics of soils and Environmental protection of ground are emphasized. "Ground Disaster Prevention Engineering I" and "Ground Disaster Prevention Engineering II" are major education subjects given by this lab.
○Personal HP
○Profile of Researcher
---
[in Japanses]
「リスク管理技術分野」
土木工学、地盤工学などの専門分野を基盤に、リスク管理の視点から環境的に持続可能な発展を実現するための各種技術に関する研究を行います。
力石・研究室(社会基盤計画と都市リスク管理研究室)
当研究室では、先進国及び途上国における持続可能な社会基盤システムの運用・設計を念頭に、環境問題、少子高齢化、自然災害、交通事故、貧困をはじめとする様々な社会/経済/環境リスクを分野横断的に扱う方法論の開発や関連政策の評価を行っています。そして、「調査方法論基礎」や「リスク管理技術」などの教育科目を提供しています。
山本・研究室(地盤防災工学研究室)
われわれの生活を脅かす自然災害は多数ありますが、そのうち地震や豪雨は最も大きな原因の一つです。地震・豪雨災害は、それらによって引き起こされる地盤の変位・変形・破壊・流動化により建物などの構造物やインフラ施設ならびに人々が被害を受けることによって起こります。本研究室では、このような地震・豪雨災害とその対策を考える上で基本となる、地盤災害のメカニズムについての研究を行っています。したがって、地盤を構成する土の物理的性質や力学的性質を理解し、地盤の変形・破壊に関する問題を考えると共に、災害対策工法、地盤環境保全といったテーマについても研究を進めています。そして、「地盤防災工学I」や「地盤防災工学II」などの教育科目を提供しています。